Discover how Gleb can help you avoid disasters and learn about his expertise and background.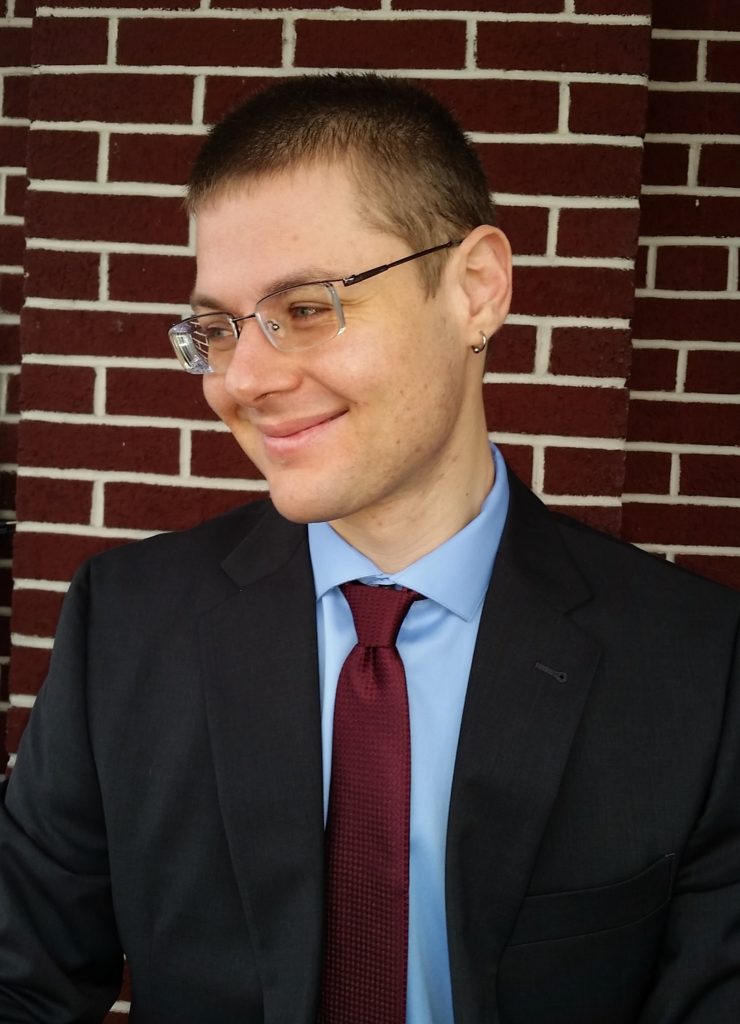 Gleb's primary vocation is helping leaders, organizations, and our society as a whole use science-based decision-making and emotional and social intelligence to avoid disaster.
Our brains are evolved for the savanna, not the modern environment. As a result, we have faulty wiring in our brains that cause flawed thinking, feeling, and behavior patterns: what the scientific literature calls cognitive biases. These flawed mental patterns lead us to misinterpret the world around us and make poor decisions, leading to both everyday and major disasters. Fortunately, recent scholarship shows we can address these problems by using strategies discovered by scholars in psychology, behavioral economics, and cognitive neuroscience.
Gleb helps business and nonprofit clients take advantage of cutting-edge research and customize it to their needs. He draws on his scholarly background of over 15 years in academia specializing in decision-making and emotional and social intelligence; he served as a professor at Ohio State University and published over 30 peer-reviewed articles and two peer-reviewed monographs.
With a speaking career of over two decades spanning three continents, his engaging, insightful, interactive, and highly customized keynotes and seminars have drawn widespread acclaim and top marks from audiences. They helped thousands of businesses, nonprofits, and municipalities avoid disaster through science-based strategies for decision-making and align employee incentives with organizational priorities through emotional and social intelligence. Forward-looking leaders and organizations hire Gleb as a consultant and executive coach before launching major new projects, to improve current processes and team culture, and to avoid future catastrophes.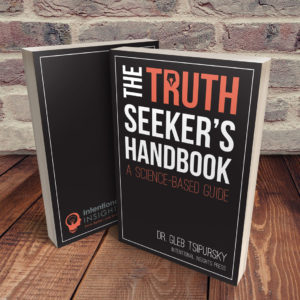 Gleb's ability to communicate research-based strategies clearly and eloquently resulted in two national bestsellers,  The Truth-Seeker's Handbook: A Science-Based Guide and Find Your Purpose Using Science. He is currently working on The Secrets to Avoiding Business Disasters: A Science-Based Guide for Leaders and Organizations. His work was featured in over 400 articles in a variety of venues, such as Inc. Magazine, Time, Newsweek, Scientific American, Psychology Today, The Conversation, Salon, Business Insider, Government Executive, Lead Change Group, New York Daily News, The Plain Dealer, The Dallas Morning News, Sun-Sentinel, Arkansas Democrat-Gazette, Buffalo News, Inside Higher Ed, The Huffington Post, and The Chronicle of Philanthropy.
He appeared in over 350 guest interviews, including US televised appearances on affiliates of FOX and ABC and internationally on the Australian Broadcasting Network; US and international radio appearances, including on NPR, WBAI,KGO, 700WLW, KRLD, AM980, KCRW, KSKQ, KXNT, KTRS, WMNF, WSNY, WCOL, and Sunny 95; and a wide variety of podcasts and videocasts.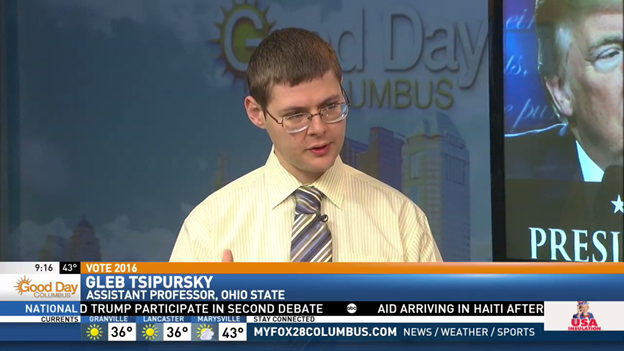 Passionate about helping organizations and leaders avoid disaster, Gleb also uses his expertise to advance global flourishing through civic activities. To that end, he volunteers his expertise and time, and donates money, to promoting truth-seeking, rational thinking, and wise decision-making for a broad audience.
Above all, Gleb
values integrity, professionalism, and commitment, and if he makes a promise, you can be fully confident that he will deliver
: this is why he signed and is passionate about the
Pro-Truth Pledge
. His work helping people avoid disaster through science-based strategies is not simply a job for him, it's a calling; he rejoices every time he can make a difference in the world through sharing these strategies.
If you are ready to explore opportunities to avoid business disasters with Gleb's help – hiring him to speak, consult, or coach, hosting him as a guest expert on your show, or otherwise collaborating with him – please get in touch.
Gleb earned his PhD at the University of North Carolina at Chapel Hill, his MA at Harvard University, and his BA at New York University. He lives in Columbus, Ohio, with his wife and business partner Agnes Vishnevkin. Gleb spends his free time gardening, walking, and otherwise enjoying nature.