Do you want to avoid:
Losing good clients?
Making a bad hire?
Projects flopping?
Having mergers go poorly?
Unengaged employees?
Destructive team conflict?
All of these business disasters are waiting just around the corner! Forward-looking leaders and organizations avoid these disasters and get ahead of the competition through Disaster Avoidance Expert Dr. Gleb Tsipursky's consulting and coaching in science-based decision-making and emotional and social intelligence. With over two decades of experience on three continents, Gleb is known for adapting cutting-edge research to everyday business reality and maximizing profits for his clients. Protect your bottom line by securing Gleb's services right now!
Is successful decision-making the essential ingredient for business success?
Most business professionals would answer "YES." Unfortunately, despite its importance, leaders usually do not get professional development in decision-making skills, and organizations do not integrate effective decision-making techniques into their processes. No wonder that we witness so many poor business decisions, whether by individual business leaders or systematically within an organization. Such choices lead to business disasters: loss of good clients, projects flopping, hires not working out, unnecessary team conflicts, and even bankruptcy. Gleb's consulting and coaching in science-based decision-making addresses these problems and helps these organizations and leaders avoid business disasters.
Are humans purely logical and rational creatures?
Most business professionals would say "NO." So why are most organizations structured as if people are rational creatures ruled by reason and logic, and are motivated solely by money? In reality, about 70-80 percent of our decisions are guided by our emotions, and our motivations depend a great deal on emotional drivers. The disconnect between organizational structure and actual human motivations results in decreased employee morale and engagement, higher turnover, more workplace accidents and sick leave, decreased productivity and other problems. The result? Higher costs, less profits, loss of market share, stagnation, and eventual fading into irrelevance. Gleb's consulting and coaching in research-based emotional and social intelligence helps align employee incentives with organizational priorities.
See What Consulting and Coaching Clients Say About Gleb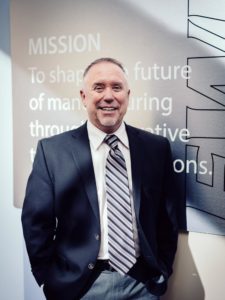 "EWI is an engineering services consulting firm. We contacted Gleb to acquire some insights in how to motivate scientific people to 'sell' themselves – a constant challenge of the business. Gleb used his researched-based approach to behavioral psychology to engage us in a conversation that provided several very helpful insights into how we communicate with our people. We were using far too much business-speak that was not connecting emotionally with our people. For example we have stopped using the word 'brand' and now use the word reputation – which resonates with scientists. So I have to say that one of the things Gleb said to me – I am not an engineer and have never been an engineer – but I work in human resources. And he started talking to me about emotions. My first response was: "engineers have emotions?" And he went on to teach me that engineers – scientists – although they like to think of themselves as rational animals, still are primarily driven like the rest of us by emotional thinking and emotional responses to language. Gleb has been an unexpected and practical resource for us."
---
Mark Matson, Vice President of Human Resources at EWI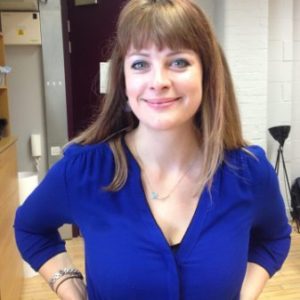 "The Good Lab worked with Gleb to understand his philosophy and approach through his 4 key components to living with meaning and purpose. These 4 components were used as a framework in our innovation workshop, to identify new and massive commercial opportunities that could help people live with meaning and purpose. Gleb helped convey this framework in an accessible and engaging manner to our charity partners and industry experts, who responded well and used this framework to generate a multitude of ideas for commercial opportunities. Gleb's combination of scholarly expertise around meaning and purpose, and savvy in understanding how to tie people's needs and desires to commercial opportunities, was crucial to achieving our outcomes."
---
Laura Williams, Head of Front-End Innovation at the Good Lab
Gleb has worked with clients from Aviation to Utilities. Check out his client list!
Gleb's Consulting and Coaching Style
Do you want a "YES" man to provide external approval for changes on which you are already set? Not willing to question your assumptions and existing processes? Then Gleb is not your guy.
Gleb will ask the tough questions that force leaders and organizations to re-examine their practices and address potential blind spots. He will validate effective processes and highlight problematic ones, work with you to develop pragmatic solutions that get buy-in from all levels of the organization and hold you accountable for implementing these solutions. You should hire Gleb if you are committed to the hard work needed to achieve game-changing outcomes in:
Ensuring that your company maximizes its long-term profits and true potential
Cultivating a flourishing internal culture that underpins lasting success
Aligning your existing practices with proven, evidence-based business strategies
Motivating your employees using cutting-edge research in emotional and social intelligence
Boosting productivity and engagement by applying behavioral science findings to your needs
Increasing your market share by avoiding the business disasters that trip up your competition
Develop a game plan to take yourself and your organization from good to great
If you want any or all of these, hire Gleb today!
Many consultants and coaches have expertise on what your organization does. By contrast, bringing Gleb into your team will give you someone who is an expert at the underlying drivers of how your business can succeed: its people.
That means you are getting their time, but far from their best decisions, ideas, and energy. Imagine if you could get your people to give you 100%. How much better off would that be for your bottom line? How much market share can you gain from your competition? Gleb can help you get there, by ensuring that all aspects of your internal processes motivate your employees to fulfill your organization's true potential. His expertise will also help you integrate decision-making strategies that will optimize the decision-making for your employees and avoid the stumbling blocks that trip up your competitions.
Whether you're looking to manage major internal change to improve your organizational effectiveness, or whether you want to solve a specific problem, or tune up a well-running organization, or make a plan to take your organization to the next level, Gleb's expertise will serve you well.
If you're not hiring Gleb right now, you're leaving money on the table. Don't wait: talk to Gleb about his services!