Do you want your audience members to:
feel delighted that the speaker understands them and their needs?
express surprise about getting real solutions to their pressing problems?
be wowed by a presentation with highly credible, science-based content?
feel excited at immediately applying the presentation to their business problems?
have an immersive and engaging experience facilitated by an adult learning expert?
That's what you get when you hire Disaster Avoidance Expert Dr. Gleb Tsipursky as your speaker. His insightful, engaging, interactive, and customized keynotes and seminars have helped thousands of leaders and organizations avoid business disaster through science-based decision-making and align employee incentives with organizational priorities through emotional and social intelligence.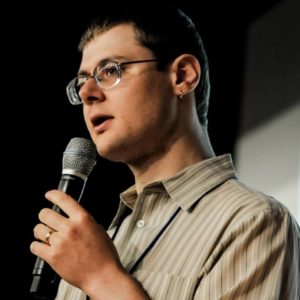 His expertise comes from his background as a behavioral science expert and professor at Ohio State University, and over two decades of speaking, consulting, and coaching for businesses and nonprofits across three continents. Gleb's ability to apply research-based strategies to pragmatic business realities resulted in two #1 Amazon bestsellers, The Truth-Seeker's Handbook: A Science-Based Guide and Find Your Purpose Using Science. His work was featured in over 400 articles in a variety of venues, such as CNBC, Time, Chicago Tribune, New York Daily News, NPR, The Chronicle of Philanthropy, Government Executive, Business Insider, and Inc. Magazine
Gleb is known for adapting cutting-edge research to everyday business reality to maximize the bottom line for his speaking clients. He customizes every presentation to each audience's needs, learning their problems and providing real solutions through combining his consulting and coaching experience with cutting-edge behavioral science research.  His programs are always structured to provide immediately-useful, pragmatic strategies for audiences to apply in their organizations.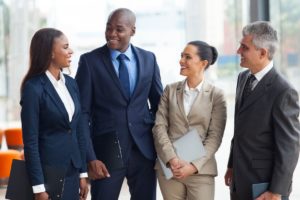 Audiences give him top marks for his highly interactive speaking style. Gleb uses the latest research in adult learning to connect his content with the audience's knowledge and encourages extensive peer-to-peer engagement, resulting in a highly immersive and engaging experience. A member of the National Speakers Association, Gleb has extensive experience working with meeting planners and speaker's bureaus. You can check out his Speaker One Sheet, and speaker's bureaus can show their clients Gleb's eSpeakers profile without contact information.
Gleb knows exactly what you need from him as a speaker to make your job easy. To quote meeting planner Eleanor Meekins, Gleb "is a snap to work with, has very interesting scientific information, and is a delightful presenter. I highly recommend him!"
The Secrets to Avoiding Disaster for Leaders: A Science-Based Guide to Successful Decision-Making
Avoiding Disasters in Hiring and Assessment
Cultivating Socially Intelligent Organizations and Leaders
Avoiding Disasters in Meeting Planning
Cultivating Trust in Organizations and Leaders Through Behavioral Science
Leadership Success Through Emotional Intelligence
Engaging Employees Through Creating a Meaningful Workplace
Go With Your Gut? Busting Leadership Myths with Behavioral Science
Sample Video of Full Program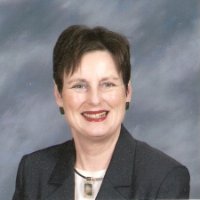 "He is a snap to work with, has very interesting scientific information, and is a delightful presenter. I highly recommend him!"
Eleanor Meekins, HR professional and meeting planner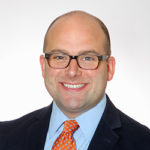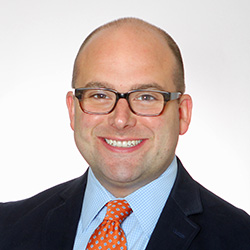 "[Gleb] covered high-level theory, while also providing tactics and tools that could be immediately implemented… the audience had very positive feedback."
Dan Sharpe, Executive Vice President of The Columbus Foundation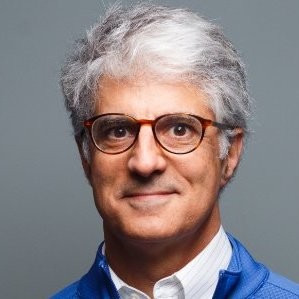 "Gleb made the presentation highly relevant with local case studies and topical recent events -- and by asking each audience member about the decision-making challenges they face, and then working with these examples."
Artie Isaac, Vistage Chair
for Central Ohio
Gleb has worked with clients from Aviation to Utilities. Check out his client list.
If you want to help your audience avoid business disasters and align employee incentives with organizational priorities using research-based strategies grounded in pragmatic business experience, connect with Gleb today!